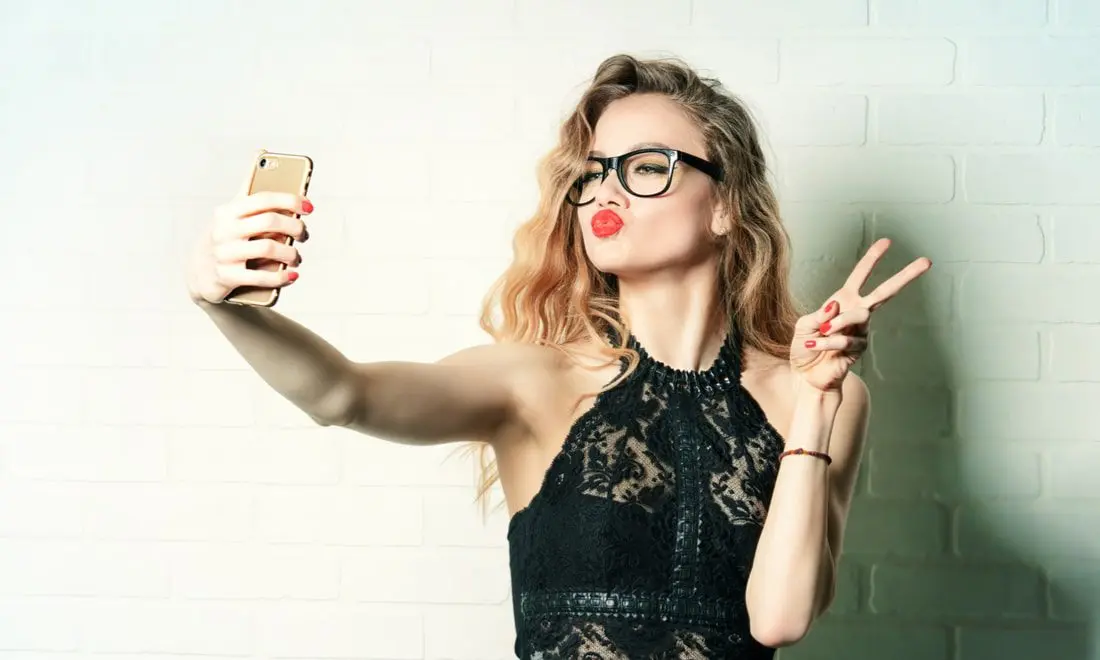 4 Min Read |
Top influencers today routinely demand upwards of a five-figure fee for a single sponsored post on their social media accounts. So, beauty brand marketing teams are putting more focus — and more of their budgets — into 'micro-influencers'; social media names with followings of 100,000 or lower. Some micro-influencers may have just a few thousand followers, and are chosen for their relevance to the brand and for their actively engaged audience.
Micro-influencer campaigns seek to spread sponsored posts across a large number of micro-influencers, rather than just one or two major influencers. The costs are much lower because micro-influencers typically demand a much smaller fee; enabling marketers to reach larger numbers of followers with more diverse fields of interest.
Data published by Launchmetrics shows that marketing professionals favour micro-influencers in cosmetics, luxury and fashion sectors, with 32.1% of brands claiming that micro-influencers have a stronger connection with their audience than mega-influencers. Additional data by Socialbakers found that 75% of all beauty brand influencers are micro-influencers.
These numbers highlight the fact that beauty brands depend heavily on micro-influencers in their marketing strategy. And numerous brands have found success by using micro-influencer tactics — such as Swedish skincare brand Idun Minerals, which used a dedicated small-name influencer campaign to reach large numbers of new customers without a large marketing budget.
Does The Data Support The Use Of Micro-Influencers?
Brand reliance on micro-influencers is based on an understanding that social media users with smaller followings are more engaged with their audience, more in touch with their niche, more authentic, and more able to persuade their followers to buy into the beauty brands they promote.
But is this understanding based on solid market research? Or is the notion that micro-influencer campaigns are more effective than top influencer campaigns simply an assumption?
Nicolas Chabot, chief client officer on the influencer management platform Traackr, shared data from an analysis of four beauty brands and their US marketing efforts. Chabot's conclusion was that even as a collective group, micro-influencers generally "fail to establish significant reach."
The four brands in Traackr's study were L'Oréal Paris, Estée Lauder, Glossier and Pulp Riot. Only one of them generated more than 10% of its reach from micro-influencers. On top of that, the small scale of micro-influencer reach meant that they were significantly outperformed by bigger influencers in terms of engagement.
L'Oréal Paris, Estée Lauder, and Glossier all generated more than half of their engagement from influencers with over 250,000 followers; L'Oréal Paris generated 82% of its engagement from top influencers, with Estée Lauder following at 72%. Pulp Riot, which was acquired by L'Oréal in 2018, did create a fifth of its reach and a quarter of its engagement via micro-influencers — but nonetheless, the majority was still down to influencers with more than 100,000 followers.
Does This Mean That Beauty Brands Should Re-Consider Using Micro-Influencers?
The data shows that micro-influencers are generally not as effective as the big name influencers when it comes to generating reach and engagement in a social media marketing campaign. Brands that rely entirely on micro-influencers may need to rethink their overall strategy in order to maximize potential. But that doesn't mean that micro-influencers don't offer any value at all.
Traackr's study found that micro-influencers drove 67-82% of social mentions for the four brands in question. Social mentions are not as important to marketers as social mentions — but micro-influencers can make ideal collaborators for accessing niche communities, and for increasing awareness and attendance at local events. A group of micro-influencers with small audiences of very interest-focused or geographically specific followers could be more effective than a mega-influencer in cases when the desired reach is highly targeted.
Chabot noted that, "perhaps the greater strength of micro-influencers is their ability to create fresh and authentic content that can be used by brands to amplify through their own channels." In other words, small name influencers have more creative freedom, and can be more experimental with their ideas. The content they produce can be of great value to a beauty brand when the brand itself expands the reach of the micro-influencer.
Research from Forrester supports this; suggesting that content created by influencers and product users has a significant impact on purchasing decisions. Forrester's data shows that just 37% of customers use a brand's own website to research its products and service offerings, and 49% use search engines to find blogs, reviews and other content that tells them more about the product.
The hype around micro-influencers may be misleading. There is little evidence to suggest that they are a worthy replacement for social media's top influencers, so beauty brand marketers who invest significant budgets into micro-influencer marketing without doing the market research to support their decision could lose out. But brands that work strategically with micro-influencers for targeted campaigns — with a very clear purpose — can leverage the authenticity and niche-reach of small-name influencers to tap into lucrative new markets. The clear message here is that data is important. Focus on the ROI and avoid getting caught up in the exciting idea that low-cost micro-influencers will carry a brand to its full potential.
Subscribe & Join 50,000 Fellow Beauty Industry Professionals
Get our complimentary briefing, featuring agenda setting news & analysis on the global beauty industry.

By signing up I agree to the service terms and privacy policy